Spring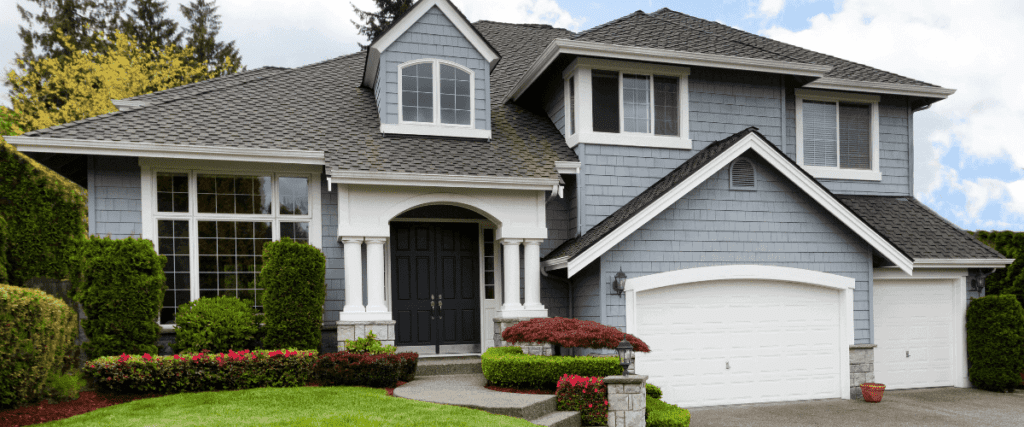 Milder weather is on its way, and it's time to spring into action! Add screening and weatherproofing to your list of spring-cleaning to-dos to get your home ready for the better weather.
Milder weather is on its way, and it's time to spring into action! Add screening and weatherproofing to your list of spring-cleaning to-dos to get your home ready for the better weather. This includes things like cleaning your window screens, sealing your windows, checking for damaged weather stripping, and locking out insects. Our handy list will help you get started!
To-Do 1: Clean Screens
It's going to be difficult to air out your home and enjoy the spring air if dust and debris are caught in your window screens. Here's a simple, Climaloc®-approved process for cleaning your screens:
Remove the screen from the window channel.
Use a soft brush or towel to lightly dust and remove surface dust and debris from the screen mesh and frame.
Vacuum the window frame channel and windowsill.
Use a damp towel or a brush to gently lift any remaining dust and debris from the channel , and use a vacuum to suck it up.
Use a clean damp towel and some mild dish soap, as needed, to scrub any remaining dust and debris from the window screen mesh and frame.
Insert your cleaned screen back into the window channel.
To-Do 2: Patch Screens
Whether you have pets scratching at your patio door screen or you've simply had your screen for a long time, you might find that tears in your screens are inevitable. Luckily, Climaloc® offers just the solution: a pack of five replacement patches for small areas (2-3/4″ x 2-3/4″) that have been damaged, saving you from having to completely replace the screen.
To-Do 3: Inspect Spline
Spline is a critical component in a screen system because it ensures your screens completely cover your window or door frames without sagging. You definitely don't want your screen to begin coming loose from old spline—that's the perfect invitation for bugs, debris, and outside air to get in. If your spline looks worn out or brittle, it's best to replace it, and Climaloc® offers Spline in various diameters to suit your household needs. Smaller diameters are best for pet or aluminum screens, and larger diameters are best for micromesh or invisible screens.
To-Do 4: Replace Window Screen Frames and Corners
Worn out screen frames and corners may not allow your windows to be secured properly and could leave openings for insects to get in. Whether you need to replace the entire frame or just the corners, these cuttable Climaloc® products will make short work of this to-do. Just use a hacksaw to cut the frames to size, one with 32 TPI (teeth per inch) will do, and you'll be well on your way to replacing your old, bent, and scratched-up frame with a spring-fresh set of screen frames.
To-Do 5: Inspect Window Frames
For large gaps around your window frames and trims, fill them in with Backer Rod or Caulking Cord. These products make sealing a breeze—no struggling with a caulking gun required!
Backer Rod
Backer Rod quickly fills gaps and openings, and it can even be used as a guide for caulking, if you choose to add it. It's a great solution for large gaps that you would have otherwise required multiple bottles of caulk to fill. A caulking project completed with Backer Rod offered by Climaloc® will ensure you aren't being wasteful with bottle after bottle of caulk—you'll save time and money, and do your part to help the environment. Plus, the end result will be a neat bead and a sealed gap.
Caulking Cord
Caulking Cord is a replaceable soft and flexible Climaloc® weather stripping product that seals out drafts and moisture. Unlike traditional caulk, Climaloc® Caulking Cord can be easily removed if needed. Use this specialty solution in place of regular caulk to get a perfect bead and seal every time!
Climaloc® Expandable Foam Weatherseal products are durable weather stripping tapes designed to slowly expand and seal irregular gaps, seams, and/or joints. Once unrolled, the foam expands very slowly, giving you ample time to set and adjust it before the foam reaches full expansion to close any gaps. This self-adhesive weatherseal solution retains its compression and expansion so any movement in the structure will be less likely to create future air leaks.
With their lifetime warranty and high-quality closed-cell foam composition, Climaloc® Expandable Foam Weatherseal tapes assure you a lifetime performance of sealing out drafts, moisture, dust, and pests. And if you want to save the planet in style, these can also be painted over in any color of your choosing. Climaloc® expanding foam is available in different widths and thicknesses to seal any irregular gap you can imagine. Browse our offerings below:
To-Do 6: Seal Door Bottoms
Check the bottom of your doors for small gaps that may serve as entryways for bugs. These DENY Under Door Seals will help you ensure no uninvited guests barge their way in. These seals are permanently embedded with a natural abrasive to stop bugs. They also have vinyl fins that create a physical barrier against bugs, dust and debris, making it an optimal choice for sealing your doors and keeping bugs out this Spring season!
Browse Other Articles