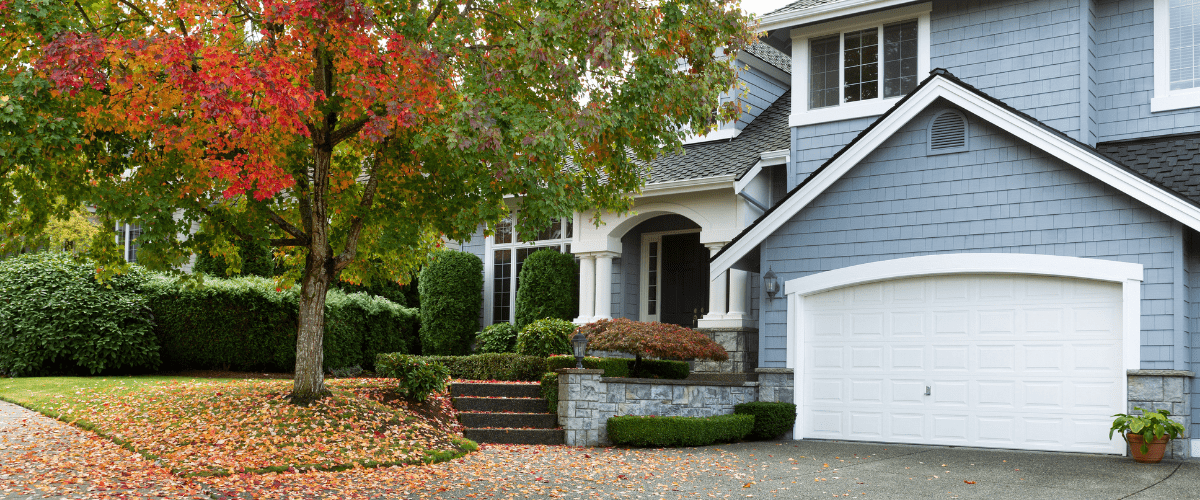 The fall months often bring unpredictable temperatures. Get started early and protect your home from the blustery fall days that are sure to come.
The fall months often bring unpredictable temperatures. If you're lucky, the warmth from the summer will linger a little while longer and the truly cold winter temperatures won't introduce themselves until much later in the season. But even with conditions like this, it's best to get started early and protect your home from the blustery fall days that are sure to come. Check out these fall weather stripping tips to protect your home from all the elements of the most colorful season:
It might not seem like much, but just a little bit of cold air leaking into your home from beneath your doors will change the temperature of your house. If you feel cool air sneaking in, it's time to change the door sweep or the under door seal. Climaloc
®
offers two solutions for sealing drafts coming from the bottom of your door:
Under Door Seals
This selection of Climaloc
®
Under Door Seals
includes weather stripping solutions that deflect rain, contain multiple fins for sealing air, can be friction-fitted to doors or screwed on and use spring technology to compress against uneven floors. The screw-on door bottom seals are particularly useful for doors that require an extra-tight door seal, and the friction-fit seals are perfect for weatherproofing without affecting the finish on your doors.
Door Sweeps
Climaloc
®
Door Sweeps
can be used as complements to door thresholds, certain models have multiple flexible fins for extra sealing capabilities, and others even contain naturally embedded abrasive to prevent bugs from getting in. Climaloc
®
CF20515
and
CF20517
products are ideal for providing effective sealing capabilities while maintaining a clean, finished look with door thresholds. They include a pair of double fins for better sealing and a vinyl screw cover, making them perfect for doors that require a tight fit without exposing the screw holes.
A quick and easy way to tell if new door weatherstrip is needed is to check for sunlight peeking through the edges around a door. If this is the case with any of your doors, it's definitely time to seal their tops and sides with one of these Climaloc® products.
CF10694 and CF10695 are Climaloc® Top & Sides Door Seal kits with spring-loaded weather stripping, which enables their bulb seal to tightly conform to the surfaces it presses up against. If you're looking for something a bit less technical and a bit more customizable, Climaloc® CF20855 is a wise choice. It's lightweight, only requires nails to install, seals uneven surfaces, and can be painted or stained. And for exceptionally tight seals, magnetic top and sides kits are your go-to. Climaloc® CF20825 is an example of a premium kit for weatherproofing the top and sides of steel doors—these strips stay flexible in cold temperatures, and their magnetic sections ensure a tight seal on metal surfaces.
It might be too cold to open your windows like you would on a fresh summer morning, so it's a good idea to ensure that closed windows are…actually closed. Use foam, extra-durable foam, and rubber window seals to quickly seal your window bottoms from air and limit the travel of water and noise. There are three main types of Climaloc
®
window seal tapes to choose from—foam, sponge rubber, and EPDM rubber—and each performs a different function:
Foam Tape
Foam window seal tape is perfect for general sealing projects. Climaloc® offers closed-cell foam tapes and open-cell foam tapes. Closed-cell foam tapes are for sealing your windows from air and debris, reducing noise, and resisting water. Open-cell foam tapes are lower in density, making them particularly useful for small or irregular gaps that require a sealing material with greater compressibility.
Extra-Durable Foam
Extra-Durable Foam window seal tapes offer better adhesive properties than typical foam tapes. They are effective for sealing windows exposed to harsher weather conditions. Because of their closed-foam design and additional rigidity, these products aren't well-suited to filling small spaces, but their limited compressibility means they'll provide a tighter seal and reduce vibrations.
Rubber Window Seals Premium Rubber and Rubber window seal tapes are Climaloc's highest-performing tapes for sealing windows, offering maximum resistance to wear and tear. Use these window seal tapes for windows that'll be exposed to the most extreme conditions. They are especially effective during the fall because temperatures tend to rise and fall, sometimes drastically within the same day, and the seasonal shift may also include heavy rain.