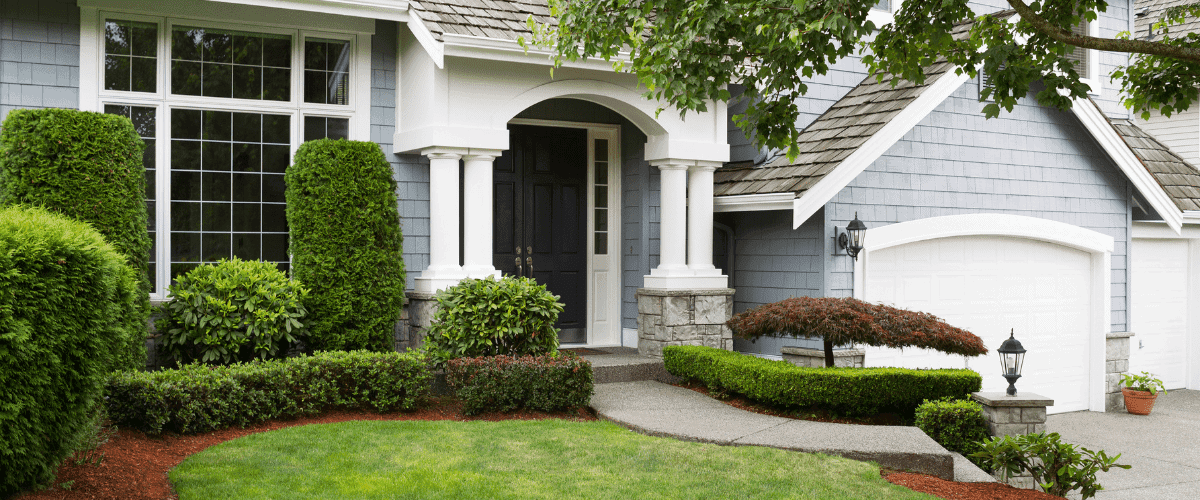 Keeping your home cool in the summer is a must, but air conditioning is expensive, and losing even a bit of that precious cool air in your home is undesirable.
Keeping your home cool in the summer is a must, but air conditioning is expensive, and losing even a bit of that precious cool air in your home is undesirable. Beat the heat and maintain a cool home during the summer months using Climaloc
®
products and these five tips:
Check for gaps around the edges of your doors. If there are any areas where you feel the movement of air, they should be effectively sealed with premium weather stripping products. A quality door top and sides kit will ensure air conditioning stays inside your home and bugs, dirt, and dust are kept out. Whether you're looking for a door seal product that fits into a kerf channel, attaches to your door jamb, or includes a spring-loaded seal for extra tight sealing on evenen surfaces, Climaloc® offers a product just for you:
With the tops and sides of your doors sealed, don't neglect the bottom. Door thresholds wear out over time because they are the part of the door most exposed to foot traffic, but they are critical for sealing air and blocking debris and insects from entering your home. Check the vinyl insert in your door threshold for cracking or general wear and tear, and replace it. For door thresholds with extensive damage, it's best you consider replacing it in its entirety. Not only will a Climaloc® door threshold help you effectively seal your entryways, but it'll also add a touch of aesthetic appeal to its frame. Click here to check out a list of our recommended door threshold weather stripping solutions! 
Just because your windows may not be opened and closed as frequently as your doors doesn't mean their sealing abilities won't wear down over time. Especially around the bottom frame of your windows, you may find some vulnerabilities. These vulnerable areas will allow air to leak through, forcing you to lower the temperature on your thermostat and have your air conditioner compensate for the lost cool air. That's not good for the environment and definitely not good for your wallet. Don't replace your windows—restore them with these easy-to-install Climaloc
®
Window Seals:
Foam
These foam tapes are great for sealing moderate holes around your windows—they'll resist water so rainy days won't leave puddles in your home, and they'll even reduce noise so your neighbor's early-morning mowing disrupts your sleep just a little less. The closed-cell offerings are particularly resistant to wear and tear because of the complexity of their composition, and the open-cell foam tapes are best used for smaller gaps because of their ability to compress easily.

Extra-Durable Foam
The Climaloc® line of Extra-Durable Foam window seal tapes have all the same benefits as closed-cell foam tape but with a stronger resistance to wear and tear, and greater water resistance.
Rubber Window Seals
Premium silicone rubber and rubber window seals are the most dependable window seal tapes offered by Climaloc®, providing maximum resistance to wear and tear, best-in-class adhesion, and the ability to remain flexible from temperatures between -40°F to 140°F (-40°C to 60°C). From hot and humid daytime weather to cool summer nights, these rubber strip seals will help you conserve energy and maintain your household temperatures:
4) Seal Out Unwanted Guests
Using weather strip in your home isn't just a great way to keep costs down and block out the heat; it's also an effective method for stopping insects, rodents, and other little invaders from getting in. And what better way to do this than to seal the largest doors to your home? Your garage doors. Just like your front door, garage doors should be sealed along their tops, sides, and bottoms. Check the vinyl inserts for wear or consider replacing the profiles in their entirety. Climaloc® has garage door weather stripping options for each and more! Click here to browse through our recommendations.
5) Seal Summertime Vehicles
If summer getaways are your activity of choice, be sure to protect your camper or any of the vehicles you're using on your next adventure. That's right—weather stripping isn't just for your stationary living quarters. Use Climaloc® products on holes and gaps to prevent dust, dirt, debris, and water from damaging your summer vehicles, and it even reduces noise and vibrations, so you can hit the road without hearing the road.
Your camper or RV's roof is always exposed to the elements during your travels. Think about their exposure to things like rain, wind, sunlight, and constant vibration from the movement of the vehicle. All these factors will, over a period of time, wear down their sealing capabilities. Taking a few minutes to inspect and install weather stripping will remedy the issue and ensure a comfortable travelling experience. The last thing you want is rainwater leaking through and damaging the insides of your vehicle—weather stripping is an economical, preventative measure that'll save you a great deal of money over time.